UX
·
Europe, Canada
·
Fully Remote
UX Designer - Europe/Canada
Not a fan of busy-work? Passionate about crafting practical applications that enhance user's experiences? Come join our team and embark on a journey to make a meaningful impact together.
We usually respond within three days
Who We Are
Spectro Cloud aims to make cloud infrastructure boundaryless for the enterprise. We provide solutions that help enterprises run Kubernetes their way, anywhere. We were founded by multi-cloud management experts and a founding team that has built products and companies successfully before and is doing it again, together with talented team members and industry-leading investors backing us up so that we can focus on making an impact that our customers value and that you can be proud to be involved with. We are a fully remote organization.
What's The Job?
As a UX Designer, you'll play a vital role in our design team, shaping user experiences and advocating for intuitive design practices. Your role involves managing design projects for your assigned areas, allowing you to engage in the full end-to-end UX process, from discovery to crafting user-friendly interfaces and interactive prototypes that empower our users to form meaningful connections with our product.
At Spectro Cloud, collaboration and mutual support are cherished, fostering an environment of collective growth and the delivery of exceptional designs. Our UX team is responsible for curating outstanding user experiences throughout all our Spectro Cloud product offerings. We're looking for UX designers who are familiar with or have worked in tech products or environments, confidently explore new design approaches in real-world scenarios such as cloud and on-prem situations, and possess a genuine curiosity for technology.
In this role, you will be at the heart of:
Collaborating closely with both product and engineering teams to craft solutions grounded in personas, stories, and behavioural insights.
Creating user flows, information architecture, wireframes, and high-fidelity mockups that vividly convey design concepts to stakeholders.
Designing solutions that are not only intuitive but also visually captivating, simplifying even the most intricate workflows.
Conducting user interviews and usability tests, shaping designs based on real-world feedback.
Contribution in defining key UX metrics, ensuring that design decisions are backed by solid evidence rather than personal preferences.
Championing user-centric design philosophies at every stage of the product journey, infusing the product and engineering process with a user-first mindset.
Own UI/UX standards and trends, sharing your insights to guide the entire team.
Collaborating with our UI engineering team to establish and maintain style guides and components within our Design System.
This is a full-time position and a remote-first role. The role is open to all of Canada and Europe.
Qualifications and Experience
We don't expect the ideal candidate to check every box, but the items below are things we look for when reviewing candidates. Do not let this discourage you from applying.
3+ years of experience as a product/UX designer in the B2B or B2C tech industry. Familiarity with cloud and cloud native space, SaaS or PLG is a big plus.
Strong visual design skills and a portfolio of design work that demonstrates your ability to create visually appealing and intuitive interfaces.
Proficiency in using Figma is a must.
Experience conducting user research and testing to inform design decisions
Ability to create wireframes, prototypes, and high-fidelity mockups.
Strong understanding of usability principles and how to design for user needs and goals.
Experience with analytics tools for measuring the impact of your work. Experience with Fullstory or similar tools is a plus.
Excellent communication and collaboration skills, as you will be working closely with cross-functional teams including product managers, engineers, software architects and other stakeholders.
Ability to handle multiple projects and priorities in a fast-paced, iterative environment.
The ability to understand technical implications in design decisions. Experience with front-end development (HTML, CSS, JavaScript) is a plus.
Experience with design systems and the ability to create and maintain style guides.
The Hiring Process
We respect your time and commitment during the hiring process so we'll keep our discussions short and focused on value. Our interview process for the UX role consists of three phases: an initial screening interview, a design skills assessment, a technical discussion and assess culture and team fit.

Screening Interview - this is a 30-minute interview where we verify if we are a good fit for each other. We'll be asking questions to learn more about your career experience and your UX skills.

Design skills assessment - a 90-minute interview where we'll review your portfolio or a case study you present for 30 minutes and the next 60 minutes you'll be asked to solve a design challenge by leading a brainstorming session with us.

Technical Interview and Cultural/Team Fit - this is a 60-minute interview to evaluate your understanding of the UX process, design frameworks, design tools as well as soft skills.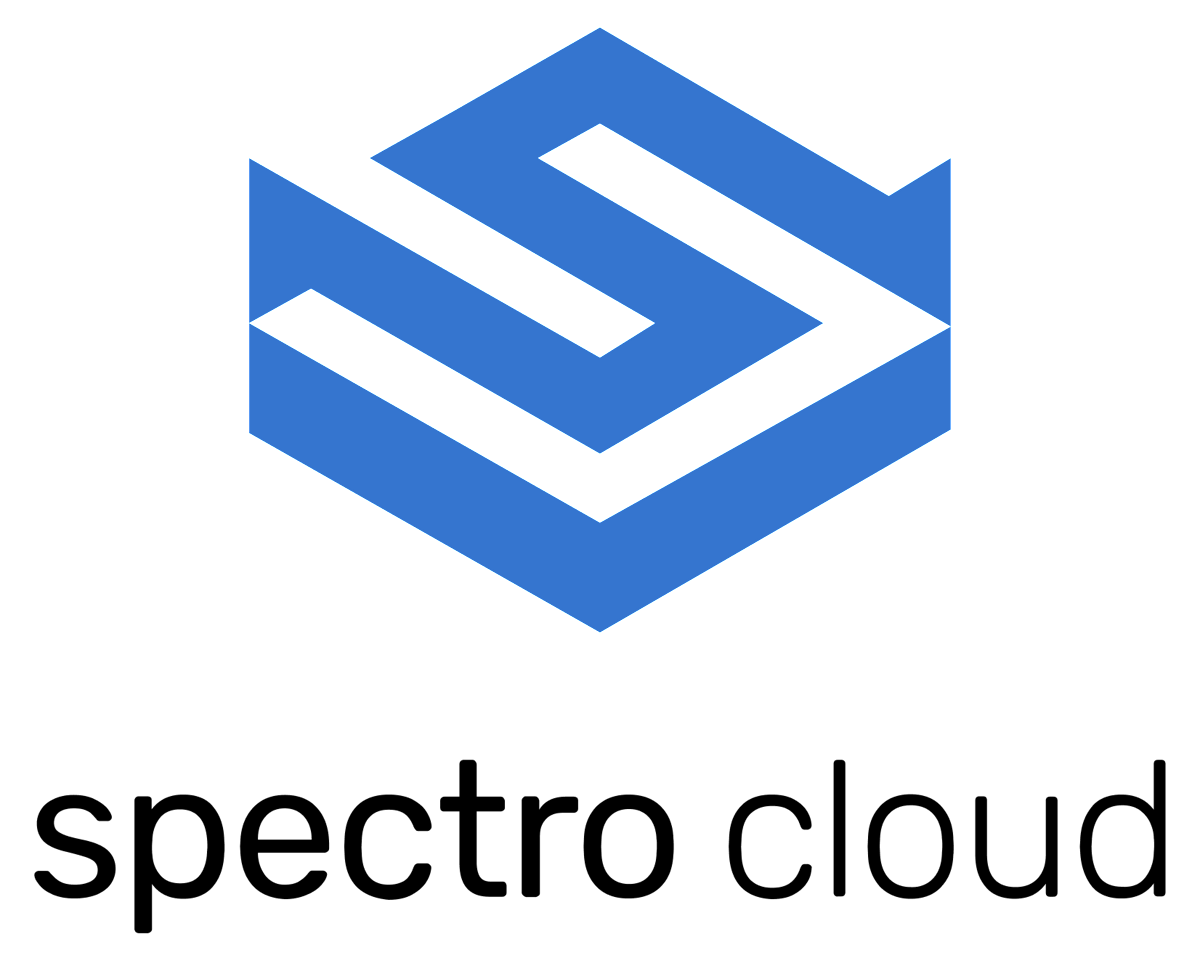 Department

UX

Role

UX Designer

Locations

Europe, Canada

Remote status

Fully Remote
Our Culture
Spectro Cloud is a fun, fast-paced place to work where you can make a big impact, every day. We recruit the best from all over the world, and we show up in all our diversity to collaborate and build something we're all proud of. We're passionate about innovation and helping our customers, and we're ambitious about changing the industry. If you're bored or frustrated by rigid corporate life, this is an opportunity to grow your skills, push boundaries and change the world.
About Spectro Cloud
Spectro Cloud provides a complete and integrated platform that enables organizations to easily manage the full lifecycle of any combination of new or existing, small or large, simple or complex Kubernetes environments whether in a datacenter or the cloud. With a unique approach to managing multiple diverse clusters, Spectro Cloud gives IT teams complete control, visibility and production-scale efficiencies to provide developers flexible Kubernetes stacks and tools based on their specific needs, with granular governance and enterprise-grade security.
UX
·
Europe, Canada
·
Fully Remote
UX Designer - Europe/Canada
Not a fan of busy-work? Passionate about crafting practical applications that enhance user's experiences? Come join our team and embark on a journey to make a meaningful impact together.
Loading application form
Already working at Spectro Cloud?
Let's recruit together and find your next colleague.